Facials
After a thorough skin diagnosis, our facials include a comprehensive
cleansing and exfoliation, ultimate massage
and a facial mask.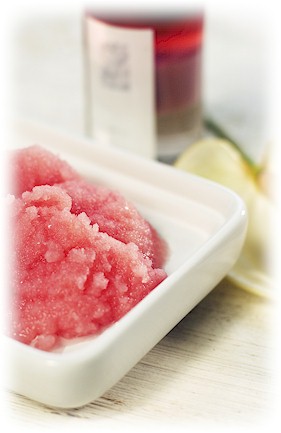 Microcurrent Redefining Facial - 1 & 1/4 hrs
This well documented treatment works with the body's bio electric energy to plump and restore facial muscles to their more youthful positions.
$89

Anti-aging Facial - 1 & 1/2 hrs
A unique facial designed with the over 40's in mind, utilizing a powerhouse of natural age-fighting cosmeceuticals (Vitamin C, DMAE and Alpha Lipoic acid).
$89

Aroma Facial - 1 & 1/2 hrs
Select the most appealing blend of essential oils to improve your skin holistically or your favourites to unwind blissfully.
$89

Rosacea Facial - 1 & 1/2 hrs
A cooling, calming facial with a specific soothing massage and natural botanicals designed to reduce redness.
$89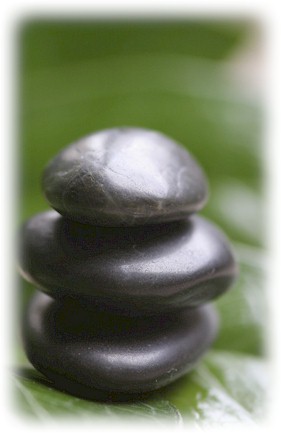 Red Carpet Facial - 1 & 3/4 hrs
Very popular in Europe and Hollywood.
This special treatment includes antioxidants, comprehensive exfoliation and a full facial hydrating massage. Lastly, the specialized natural firming techniques will leave your skin smooth, moist and plump!
$149

Adult Problem Skin Facial - 1 & 1/2 hrs
Deep pore cleansing followed by a detoxing and healing treatment utilizing LED or high-frequency technology.
$89

Crystal Facial - 1 & 1/2 hrs
Combining organic skin care with specific crystals chosen for individual skin concerns adds a heightened sense of peace to this facial. Chakra stone work included.
$89

Reiki Facial - 1 & 1/2 hrs
The marriage of Reiki energy work with biodynamic organic skin care creates a one of a kind mind-body-spirit experience.
$89
Purifying Facial - 1 hr
A one hour treatment for adolescent problem skin.
$60

Regenerative Facial - 1 & 1/2 hrs
Two masks and a double exfoliation, great to prepare for the new season or for skin that needs a real boost.
$89

Resurfacing Fruit Acid Facial - 1 & 1/2 hrs
Fruit acid gently and intensely removes the older cells and the warmth and relaxation of massage infuses anti-oxidants and essential oils for a superb finish.
$89

Collagen Facial - 1 & 1/2 hrs
Freeze dried collagen infused with ampule treatments leave skin smooth and refined.
$89

Resurfacing Fruit Acid Treatment - 1/2 hr
An intense treatment of high glycolic gives dramatic results for sun damaged, neglected or aging skin.
$60

Hot Stone Facial - A Decadent Facial! 1 & 1/2 hrs
Custom blended, incorporating hands-on and hot stone massage.
$89

Pre-Wedding Facials - 1 & 1/2 hrs
Series of 4 treatments targeted to give visibly smoother, softer, and more radiant skin and truly enhance bridal make up and photos.
Series of 4 $356

Massage & Body Treatments
Relaxation massage improves circulation, reduces the effects of stress and promotes a feeling of well being. Swedish, shiatsu, aromatherapy and healing touch elements are incorporated in each of our massages
and body treatments. These services are for women only.
Half Hour Massage
Select the areas to be concentrated upon. A great massage for shoulders, back and neck strain.
$44

One Hour Massage
A full body massage focusing on your areas of concern. Unwind completely and totally.
$72

Hot Stone Massage - 1 & 1/2 hr
Perfectly smooth, rounded basalt stones are heated to give the benefits of immediate warmth and massage to revive aching muscles. Pure Bliss!
$99

Aroma Massage - 1 hr
A gentle massage to soothe aches and pains, or just relax and feel very pampered. Includes your choice of essential oils to heighten your senses.
$72

Body Polish - 1 hr & 15 mins
Great before a big evening! Hot towels relax muscles and a soothing massage after double exfoliation leaves skin satiny soft and smooth.
$94

Mud Wrap - 1 hr & 15 mins
A full body exfoliation prepares skin for a relaxing mud application and comforting cocooning experience. Excellent for those wishing to detoxify their systems and for arthritis sufferers.
$94
...take time to daydream


Hours: Monday to Friday 9am - 5pm